A Few Guardian Lions in Chengdu and Shenzhen
These are a few guardian lions (stone lions) photographed in Chengdu, Sichuan Province and Shenzhen in Guangdong Province. All but the last are in orthodox postures, but show differences in the treatment of brows, eyes, ears, and mane. More stone lions from Chengdu can be found in lions of Wuhouci.
Chengdu, Sichuan
A couple of solid and impressive stone lions outside a hotel restaurant in Chengdu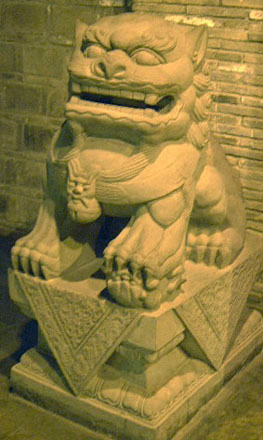 Female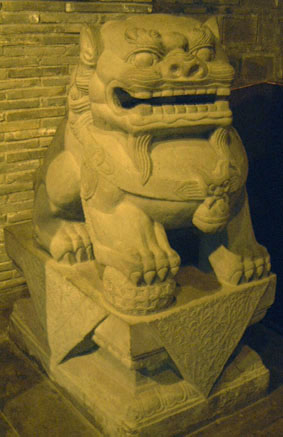 Male
Chengdu, Sichuan
Stone lions outside a small hotel. The male is on the wrong side.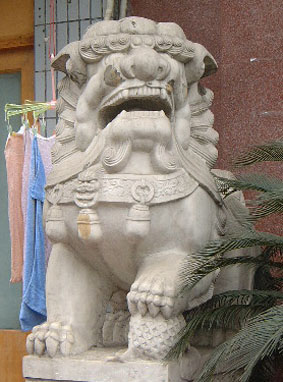 Male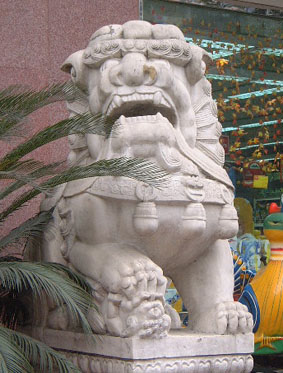 Female
Shenzhen, Guangdong
An impressive pair of lions taken outside Shenzhen city office (Guangdong prefecture). These lions project an aura of power through their size, solidity, and firmness of posture, along with the materials used and careful workmanship.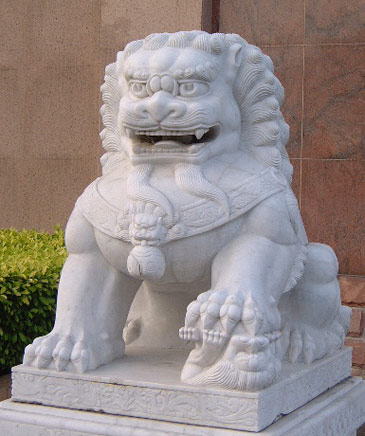 Female
Male
Shenzhen, Guangdong
These lions, also photographed in Shenzhen, are interesting for the way that the cub and the ball are placed in the centre of the paws, rather than underneath the left paw.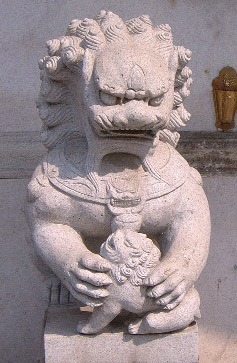 Female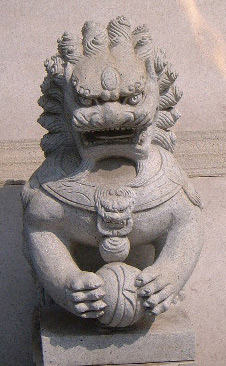 Male